Teen Health Care in Harrisburg – Hamilton Health Center
Teen health care is an extremely important but sometimes overlooked medical need. This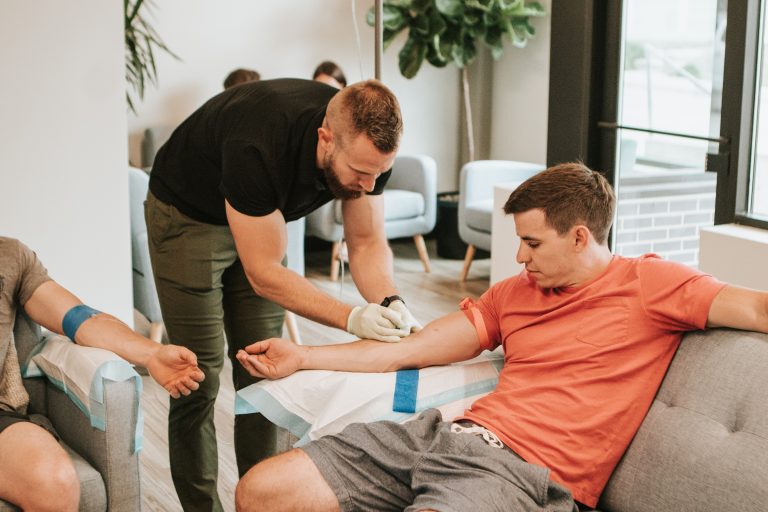 population needs patient-centered, compassionate health care concerning the health areas that need the most attention. It is about building trust and helping these young patients feel empowered to understand their bodies while also getting teens the best doctor assistance in Harrisburg.
Hamilton Health Center is proud to be a teen health clinic in Harrisburg PA  providing teenagers with the care they need as they continue their journey to adulthood. We aim to establish relationships and create safe spaces to have candid, open conversations about health and wellness.
Why Teens Need Specialized Care
The health needs of teenagers can differ from the health needs of adults in several important ways. For starters, many people become sexually active for their first time during their teenage years. Teens may also find themselves stressed about their schoolwork, which could affect how much they sleep at night. They may faces choices while hanging out with their friends about whether to try smoking, drugs or alcohol for their first time. They have new hygienic needs. Dating becomes a more serious, high-stakes topic.
All of these new considerations open doors for an entire area of health needs for those in Harrisburg, including:
Preventive health care
Mental and behavioral services for any disorders that present during or following puberty
Physicals for high school sports clearances
Preventive health education is also an important component of teen health care. Hamilton Health Services strives to educate young people about the importance of nutrition, wellness, lifestyle choices and how to make decisions concerning their own health. The choices they make today about their health can have a direct impact on not only their current health status but also their risk for developing illness or chronic disease later in life.
Hamilton Health Center Provides Comprehensive Care for Teenagers
Based in Harrisburg, Hamilton Health Center prides itself on being multilingual and family friendly. We offer an environment where teen patients from different cultural backgrounds can feel comfortable and get informed. In providing medical, dental and behavioral care, we work to serve the community and individuals regardless of income level. Beyond teen health care, we offer a full range of services, including:
Internal medicine
Dental care for adults and children
Podiatry
Nutritional services
Laboratory services
An on-site pharmacy
Hamilton Health Center emphasizes the importance of patient-centered, high-quality and affordable care. Schedule an appointment today to begin taking advantage of lower-cost options without sacrificing quality of health. You and your whole family can be healthier, stronger and overall happier when you go to a Harrisburg doctor who has your best interests in mind. We look forward to welcoming you to our roster of teen patients.
Meet Tameeka Harley. She'll be involved throughout our teen health care services!