Hamilton Health Center is a Federally Qualified Health Center (FQHC), a non-profit community-based health organization. An FQHC provides comprehensive primary care, mental and dental health services to persons in all stages of the life cycle. The center also assists patients to access specialty and hospital care services not available at the center.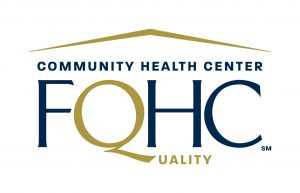 Hamilton operates under a Board of Directors comprised of at least 51% of Hamilton patients and functions under the supervision of the Bureau of Primary Health Care.
FQHCs were originally created to provide comprehensive health services to the medically underserved to reduce the patient load on hospital emergency rooms. They now bring primary health care services to the underserved, underinsured and uninsured people of the United States including migrant workers, and non-citizen visitors and guests.
FQHCs are typically located in areas where there are not enough physicians to serve the community and/or where existing clinical providers are not accessible to the underserved populations.
FQHCs are not free clinics but do provide their services to all persons regardless of ability to pay. FQHCs charge their services on a sliding-fee scale that is based on the patient's family income and size.
Hamilton Health Center is a Health Center Program grantee under 42 U.S.C. 254b and a deemed Public Health Service employee under 42 U.S.C. 233(g)-(n).
This health center receives HHS funding and has Federal PHS deemed status with respect to certain health or health-related claims, including medical malpractice claims, for itself and its covered individuals.