Union Deposit Family Practice – Hamilton Health Center
Address: 895 South Arlington Ave Harrisburg, PA 17109
Phone: (717) 232-0500
Hours of Operation
Monday – Friday 8:00 am – 5:00 pm (Closed 12:00 noon – 1:00 pm for lunch)
Services We Provide at Hamilton Health Union Deposit
Primary Care – Adults and Children
Low-Cost Medications
Providers in Union Deposit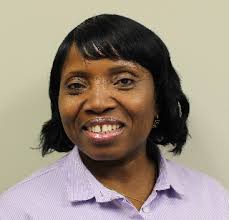 Adenike Awotundum, CRNP
Family Medicine
University of Pennsylvania School of Nursing
Top Rated Family Practice Center in Harrisburg, Pa
Hamilton Health Center is the #1 rated not-for-profit health care center Harrisburg's families rely on for medical assistance. For over 50 years we've been serving the Harrisburg community with high-quality health care services including primary care for men, women and children. We also specialize in insurance enrollment and providing low-cost medications at our Union Deposit health clinic.
Schedule Your Appointment at Union Deposit Family Practice
Union Deposit Family Practice is your home for health. We are a welcoming and affirming community health center, serving patients of all ethnicities, religious backgrounds and sexual identities. We believe everyone should have access to high-quality health care, no matter their income level or insurance status.
Call our community hospital at Union Deposit at (717) 232-0500 to schedule your appointment. Or, look at our other locations throughout central Pennsylvania.