To serve our patients in a timely and safe manner, Hamilton Health Center has implemented Telehealth services.  While we are currently contacting scheduled patients to advise them of this service and convert their existing appointments to this new format, if you need an appointment but prefer to stay home and not travel, please call us at 717-232-9971 to schedule an appointment.  Please also refer to our website at HamiltonHealthCenter.com for more information on Telehealth or to review Coronavirus information.
How to Use Dialer Video for TeleHealth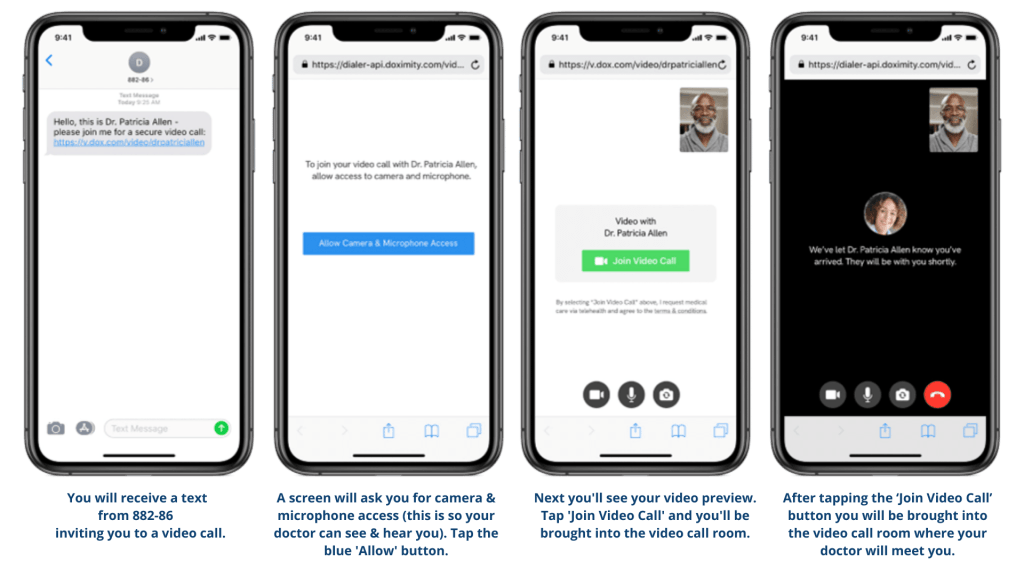 TeleHealth Video Call FAQs
Q: What do you need to accept a video call from your provider?
A: You only need your smartphone or computer. No special app is needed. We support Safari for iOS Mobile and Google Chrome and Firefox for Android Mobile, and Chrome, Safari Firefox, and Edge for Desktop.
Q: Can you participate in the video call on your computer?
A: Our videos rely on text messages to initiate the connection. However, you can click here to find steps to join a call on your computer.
Q: I am not able to join a video call because my audio and camera aren't working. How do I fix this?
A: In order to join a video call you must enable your camera and microphone. Watch the video tutorial above for more information.
How to Set Up Camera & Microphone on iPhone