Hamilton Health Center's History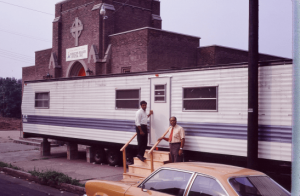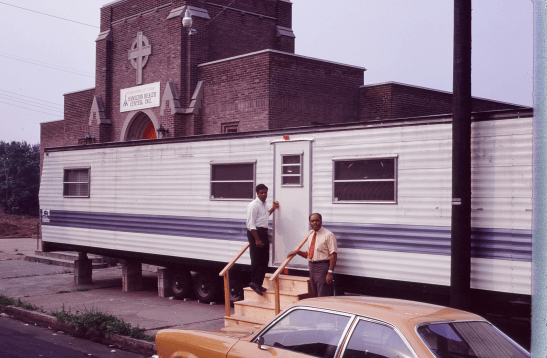 The mission of Hamilton Health Center, Inc. is to improve the health of Central Pennsylvania's residents by delivering high quality, respectful and patient-centered health and related social services that promote access, treatment, education, and prevention regardless of health, economic, or insurance status. Our vision is that every member of our community, regardless of their ability to pay or their insurance status, receives holistic, quality health care needed to create a healthy community.  For over 45 years we have been true to these words.  Now for a brief look into that history.
The 90s brought about major change for Hamilton Health Center. The Walnut Street site was opened for service to provide WIC, medical, and dental services to the residents of the Allison Hill area. With the assistance of former PA Governor George Leader, school based clinics were begun in 1995 and 1996.
In 2008 our Board and Executive Staff recognized the need for Hamilton Health Center to meet the growing needs of our community and began planning to acquire a larger, more modern facility.  In September 2012 we opened Phase I, now providing dental exam rooms, women's services and adult medicine departments, a community room, WIC area, Medicine Shoppe Pharmacy and Quest Diagnostic full service laboratory.
Phase Two of our Capital Campaign increased our size by
creating two floors in the undeveloped wing of our new building.  With this expansion we are now able to incorporate a full pediatrics department, social services, mental health services and expansion of our HIV/AIDS program under one roof.  We now have a resource room whereby patients can access our patient navigators and enroll in health insurance and research health topics on desk top computers.  Our second floor now houses our administrative offices, a board room and training rooms. It's a one-stop state of the art medical mall.
Our Journey
The growth of Hamilton is rooted in strong community support. As a result, Hamilton became, and remains today, the only Federally Qualified Health Center (FQHC) within a 30 mile radius of Harrisburg.
2018
Hamilton celebrates its Grand Opening of Hamilton Family Eyecare at the main location on 17th Street.  Hamilton celebrates the Grand Opening of Hamilton Health Center of Perry County, the organization's first rural site in Newport, Pennsylvania.
2017
Hamilton acquires a private physician practice in the Union Deposit area, expanding its geographic footprint to the suburbs of Harrisburg, becoming Union Deposit Family Practice. UPMC Pinnacle provides x-ray, mammography, and ultrasound services at the Corporate Location.
2016
Our facility voluntarily underwent a thorough evaluation by The Joint Commission. The goal of the evaluation? To see if our facility meets The Joint Commission's rigorous performance standards in delivering quality, safe care. By meeting these standards, our facility received The Joint Commission Gold Seal of Approval® – an internationally recognized symbol of quality
2014
With the help of various local organizations and donors, Hamilton meets the Capital Campaign goal and starts renovations on Phase 2 of the building project.
 2013
Hamilton initiates a $7 million Capital Campaign for Phase 2 of the building project.
2012
Hamilton moves into the new facility located at 110 South 17th Street.
2011
Hamilton transitions to electronic medical records and purchases real estate to expand services and begin renovations for the new facility.
2009
Hamilton expands its hours of operation to 56 hours per week from 40 hours making services more accessible to working patients.
2008
Hamilton develops plans for a new facility and implementation of an electronic medical record system.
2007
With funding from Highmark Foundation the Harrisburg School District enters into an agreement with Hamilton to provide medical and dental services to the school  district students at the newly remodeled Downey and Camp Curtin Elementary Schools.
2006
Hamilton enters into an agreement with C.L Cressler, to open a Medicine Shoppe Pharmacy at Hamilton's Fulton Street location and begins offering low cost medications to Hamilton patients.
2005
Hamilton's Board of Directors, Senior Management Team, and community members form a strategic planning committee and develop Hamilton's 2006 – 2009 Strategic Plan that identifies the need to acquire a larger facility to meet the growing demand for service.
2004
Hamilton enters into agreement with Harrisburg Housing Authority to provide medical services to Senior Citizens at the Lick building.
2002
Hamilton receives a grant from the US Department of Health and Human Services and the PA department of Health to provide HIV/AIDS counseling, testing, and treatment services to hard to reach populations.
2000
Under new leadership and direction Hamilton expands services and partners with other organizations to better respond to the needs of Dauphin County residents.
1995-1996
With assistance of former PA Governor George Leader, school based clinics at Foose and Camp Curtin Elementary Schools in Harrisburg were added to Hamilton's roster of services.
1993
Hamilton's Walnut Street facility opens to provide WIC, dental & medical services to the residents of Dauphin County.
1988
Hamilton becomes the only community health center in Pennsylvania to contract with the Department of Public Welfare (PA Healthmate, Inc.) to provide managed care to Medical Assistance recipients. **
1976
Hamilton expands its scope of services to include the WIC program serving all of Dauphin County.
1973
Renovations were completed and Hamilton began offering full-time services in its new center.
1971
Hamilton Board of Director appoints Dr Walter Kirker as its first medical director.
1970
With the technical assistance of Harrisburg Hospital, Hamilton applied for and received a $1.25 million grant from the Department of Health, Education, and Welfare to provide health services in 1972. Over 265 volunteers from the Greater Harrisburg area participated in a fund raising drive to purchase and renovate the Augsburg Lutheran Church Education Center at 1821 Fulton Street in Harrisburg. **
1969
Community leaders Mrs. Sarah Jones, Mr. Lorenzo Roland Sr., Mrs. Coleen Ivey, Dr. Claude Nichols, Mr. William Schirmer and Mr. Peter G. Alapas turned their vision to reality with a part-time clinic staffed by Harrisburg Hospital personnel in the basement of the former Augsburg Lutheran Church. The organizers recognized the importance of the clinic and began to explore longer term funding sources.
**** Healthmate was sold in 1999, which adversely affected Hamilton's financial condition for several years. In 2000 Hamilton hired a new management team that has stabilized and improved the financial conditions going forward.