Latest News from Hamilton Health Center
News and events from Hamilton Health Center, Harrisburg's Federally Qualified Health Center.
Hamilton one of 151 HRSA-funded Health Centers awarded $30 Million to Expand Developmental Screening for Children through Community Health Centers
On August 9, 2023 HRSA Administrator Carole Johnson joined Hamilton President and CEO Terese DeLaPlaine for a joint roundtable to discuss the need for increased screenings of children ages 0-5 at community health centers to mark National Health Center Week.
Click here for full announcement.
National Health Center Week is August 6-12, 2023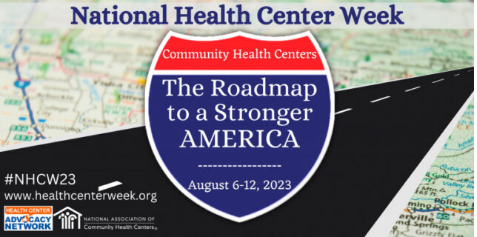 Every year National Health Center Week (NHCW) celebrates the important work of Community Health Centers. This year our theme is "The Roadmap to a Stronger America." When it comes to improving the health of our communities, health centers like Hamilton are at the forefront of providing critical and affordable care to those who need it.
Throughout NHCW, Hamilton will share information and resources on critical topics such as public health in housing, healthcare for unhoused individuals, and appreciation for the staff that make up community health centers like Hamilton.
For more information about our NHCW events, please click here.
Hamilton Closed for July 4th Holiday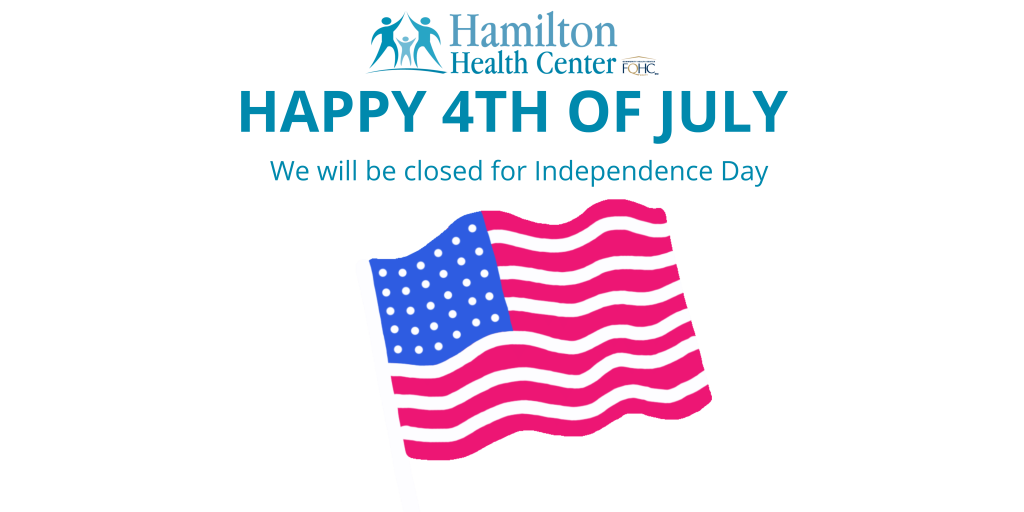 Hamilton Health Center will be closed on Tuesday, July 4th, for the Independence Day Holiday. For urgent matters, please call (717) 232-9971 to speak to the on-call provider.
6/15/23 Hamilton supports local 2023 Juneteenth events and initiatives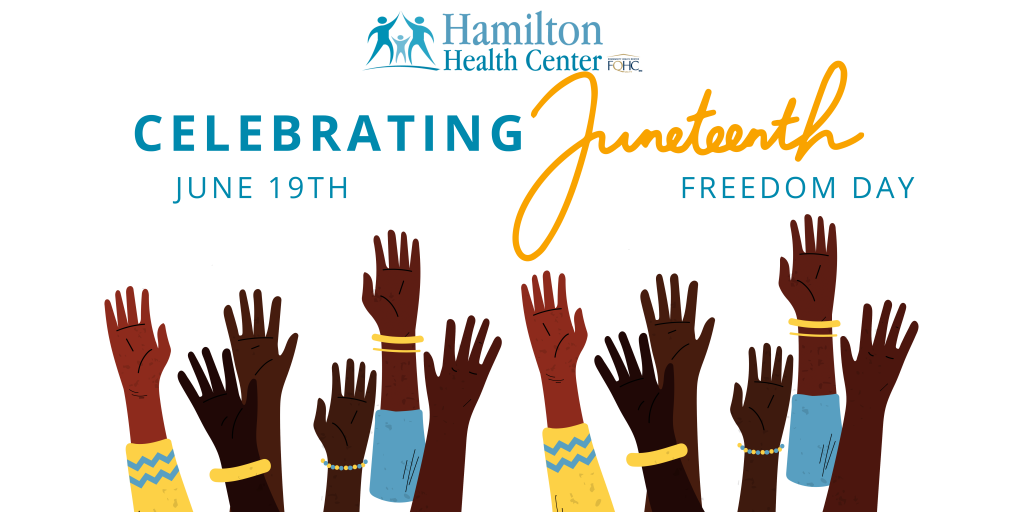 Hamilton is proud to support the 2023 Juneteenth events spearheaded by local organization Young Professionals of Color (YPOC) Greater Harrisburg and the JuneteenthHBG Team. Throughout the month of June events, such as the June 17th Healthy Harrisburg Kickoff, are held to commemorate Juneteenth, which began in 1865 when the order proclaiming freedom for slaves in Texas was issued. Juneteenth became an official federal holiday on June 19, 2021.
To register for the local Juneteenth events, please click here.
To learn more about Juneteenth, and to download the Smithsonian's digital toolkit, click here.
3/9/23 – Hamilton names new President/CEO and Senior Leadership Team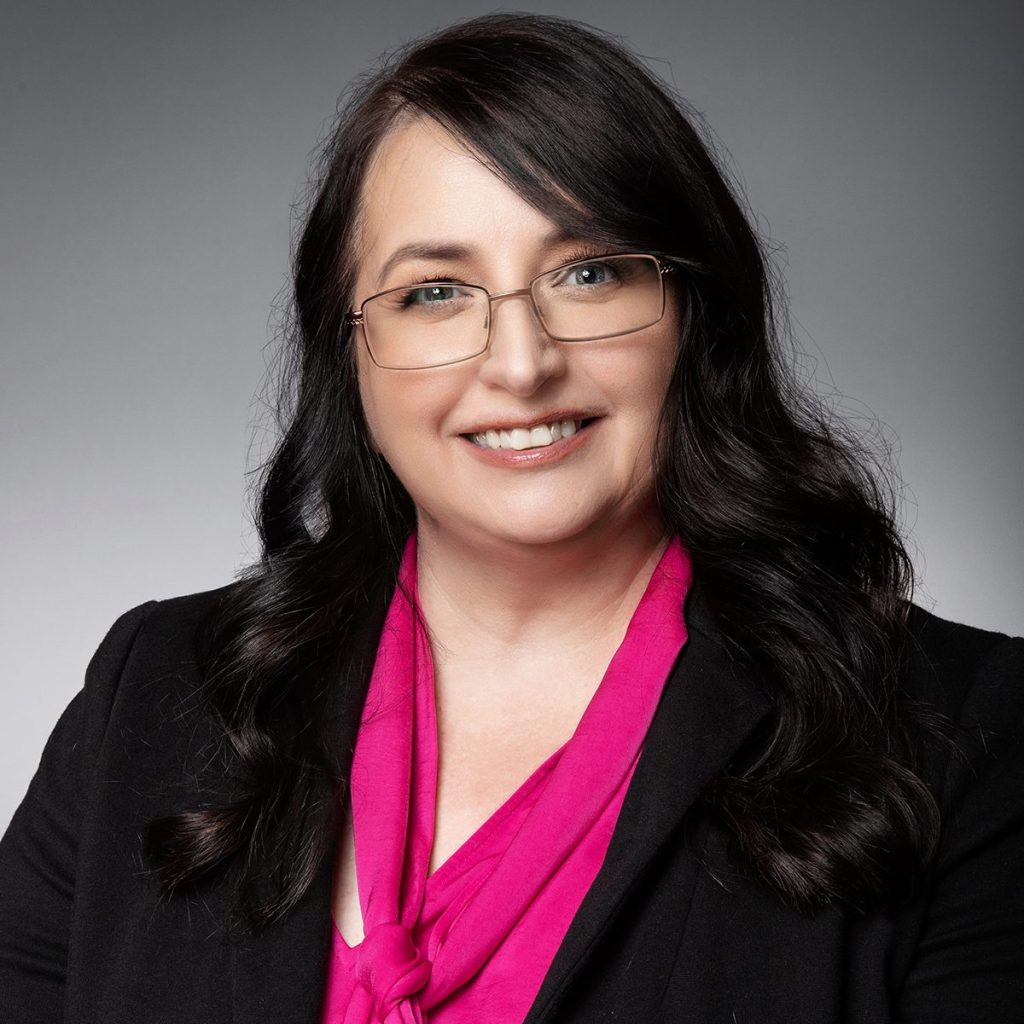 In early 2022, former President and CEO Jeannine Peterson transitioned into a consultant role after twenty-two years at the helm. Following Peterson in the leadership role is healthcare executive Terese Delaplaine JD, former Chief Compliance Officer of Hamilton, and past CEO of a rural FQHC.
Joining Ms. Delaplaine and Chief Medical Officer Bolanle Limann, MD, MBA on the senior team is new Chief Operating Officer (COO) Steve Ho, who replaces John R. Logan, JD, MBA, as he transitions into a new role. Prior to joining Hamilton, Ho was Senior Vice President of Operations for Chai Urgent Care. In addition, Ho held several high-ranking healthcare executive positions for FQHCs in the tri-state area.
The senior leadership team also welcomed Frackson Sakala, MBA, MAFM, CHFP, as Chief Financial Officer (CFO). Sakala, a seasoned health care executive, joins Hamilton from Neighborhood Health of Alexandria, VA where he was the CFO. Finally, Mary Elizabeth Bebe, RN, MSN, MBA, returns to Hamilton as the new Chief Clinical Officer. Bebe previously served as Chief Nurse Officer at HealthSouth in Lancaster and as a Director of Nursing for Pinnacle Health System (now UPMC).
---
Health and Wellness at Hamilton Health Center
Keeping up on the health events occurring near you in Harrisburg is a great to be more interactive and participatory in your own care. Attending seminars provides a unique way of learning about your conditions and connecting with others who may have the same health issues. The quality and type of information will vary from event to event — but all of them can help you stay on the right track. In many cases, the people who host events are considered experts in their field.
From weight-loss seminars to workout classes, health events in Harrisburg are plentiful and varied. We at Hamilton Health Center want to make sure you are "in the know" about all of the great events coming up on the calendar. Here is a sampling of some of the health care events coming up in Harrisburg or near Harrisburg over the next few months. Note that some may have fees associated with them:
Hamilton Health Center: You Can Count on Us
Hamilton Health Center proudly serves multicultural and multilingual communities and provides a great deal of services. We also offer comprehensive care across all age groups, including teens, adults and children, and we are committed to our patients and work to provide a safe space for lifelong learning about health.
Our medical services include:
Family planning
Diabetes management
Chronic disease management
Dental care
Behavioral and mental health services
Podiatry
Internal medicine
Preventive care
Flu and pneumonia vaccines
Beyond medical services offered in-house, Hamilton Health Center has all the information you need to help you maintain good, healthy habits outside of the doctor's office. We emphasize the importance of patient-centered, high-quality and affordable care for all populations, regardless of income or insurance status. We step in to provide the best care when no one else will.
Schedule an appointment today to start building a relationship with us while moving toward a healthier you. You and your whole family can be healthier, stronger and happier when you tend to your health. Start on the path to wellness with Hamilton Health Center to help guide you.