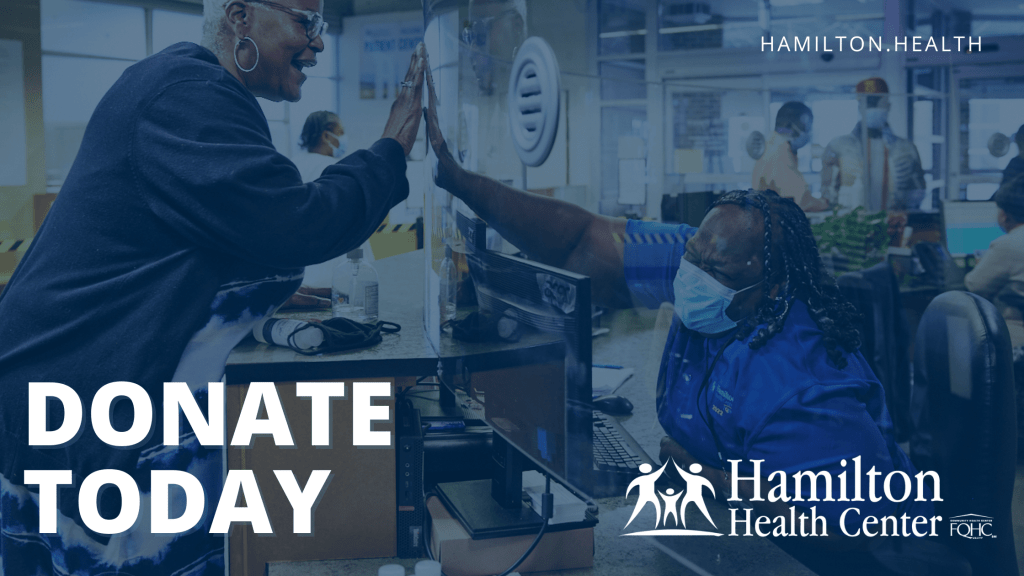 Support Our Mission
Give today. Hamilton Health Center is Central PA's only Federally Qualified Health Center (FQHC). We provide life-changing medical, dental, substance abuse and mental health care. Our growing community support services include workforce development and vital advocacy.
Hamilton Health Center
At Hamilton Health Center, our doctors, nurses, physician assistants and staff members work together to provide the Harrisburg community with high-quality medical and dental care. Our federally qualified health center helps every patient, regardless of preexisting condition, ability to pay, insurance coverage, residency or immigration status. Hamilton Health Center provides health care when no one else will.
If you're interested in donating to a health-related charity in central PA that improves the lives of families and strengthens the regional community, welcome to Hamilton Health Center. Our high-quality, patient-focused care makes us one of the best charities to donate to in Harrisburg because your funds will support the region we all call home.
What We Do
Hamilton Health Center provides a broad range of services, including:
Affordable care for every patient, regardless of ability to pay, nationality or legal status. Hamilton Health Center operates on a sliding fee scale based on family income and size.
Preventive medical and dental care for adults and children. Regular preventive care improves health outcomes, and Hamilton Health Center treats patients of all ages and abilities to pay. Our services include immunizations, diagnostic testing, patient education and referrals.
Women's health services. Hamilton Health Center helps expecting moms deliver healthy babies. We also provide gynecological checkups and surgical procedures, breast exams, STD diagnosis and treatment and birth control.
HIV/AIDS diagnosis and treatment. HIV is a treatable disease, and patients who get help can lead healthy, normal lives.
Convenient access to an on-site pharmacy and laboratory. Following instructions is easy at Hamilton Health Center, and getting what you need is more affordable with our low-cost medications.
Help with insurance and program enrollment. Get help enrolling for Medicaid or insurance coverage through the Affordable Care Act with our Certified Application Counselors. We also help Harrisburg's at-risk residents with support from programs such as WIC, HOPE, Healthy Start and Baby Love.
A multicultural, multilingual experience. We provide on-site Spanish and Nepali interpreters, and have access to additional translation services. Our goal is to provide quality health care with as little stress as possible for LEP patients.
Give Today
With your support, Hamilton will continue to provide high-quality community based care for generations to come. Fill out the form below to give today.