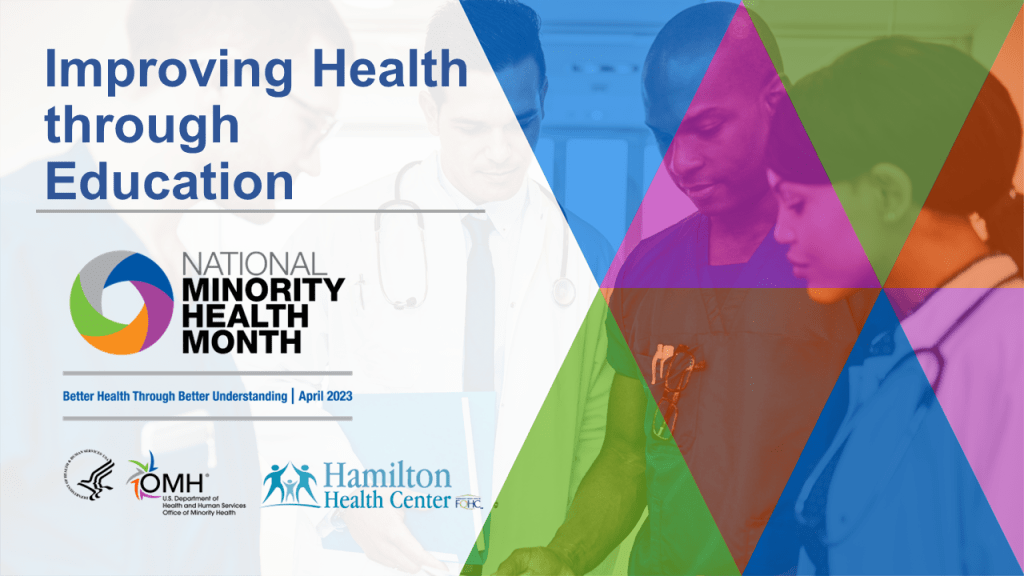 April is National Minority Health Month (NMHM). The month began in 1915 when Booker T. Washington spearheaded the National Negro Health Week (NNHW). The week was in response to research by the Tuskegee Institute which found health disparities. Washington observed that poor health outcomes had an economic toll on the Black population at the time, which proved to be accurate. The initial work associated with NNHW put a spotlight on a growing tuberculosis disparity which saw the high mortality rates among the Black citizens. Furthermore, the work surrounding the NNHW captured a growing number of Black women entering the nursing profession throughout the nation. But ultimately, the legacy of the NNHW was giving voice to the unique health challenges impacting the African-American community at the time.
In 1979, Surgeon General Julius Richmond issued a report that would form the basis of Healthy People 1990, which highlighted 10-year measurable objectives for improving the health of the nation. Healthy People 2000 introduced the goal of reducing health disparities.
Today, studies have found that health disparities are mirrored in pervasive inequity found throughout society. Because of the continuing inequity found in health outcomes, NMHM was established in 2002 "to promote educational efforts on the health problems currently facing minorities and other health disparity populations."
The 2023 theme for NMHM is Better Health Through Better Understanding to promote health literacy. It is estimated that eighty-six percent of the US population has less than a proficient health literacy. There are many factors that contribute to health illiteracy, including cultural and linguistic barriers between patients and health providers.
Health Literacy at Hamilton Health Center
At Hamilton, we are committed to being a community first health institution that provides culturally competent care for all. Through our use of translation services, diverse staff and providers, Hamilton works with you to ensure you understand your overall health. In addition, our vast array of services are designed to improve access to health care information for patients of all backgrounds. Our multiple locations in urban and rural areas ensure that patients can rely on providers who understand their needs.
Additional Resources
Below are some health literacy and limited English proficiency (LEP) resources compiled from OMH's 2023 Reading List. To schedule an appointment at Hamilton, contact us today.
Be More Engaged in Your Healthcare. Agency for Healthcare Research and Quality. AHRQ.gov, 2020.
Centers for Disease Control and Prevention (CDC) Action Plan to Improve Health Literacy. Centers for Disease Control and Prevention, CDC.gov, 2022.
Development and Implementation of the How to Talk to Your Doctor HANDbook Health Literacy Program in Rural Counties. Health Literacy Research and Practice, v. 3, #3, p. e205-e215, 2019.
Hamilton Health Center Services