STD Testing & Why You Should Get Tested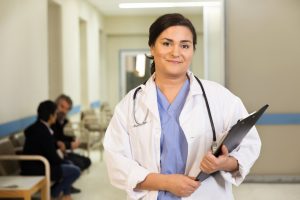 Sexually transmitted diseases (STDs) are a taboo topic in our society. However, they can cause serious health problems when you don't treat them. STD testing helps you stay healthy, so keep reading to learn the facts about STD testing and to find out where you can get tested.
Why Is STD Testing Important?
The CDC estimates that about 19 million new cases of STDs happen every year. Since many STDs don't have obvious symptoms, getting tested is the best way to find out if you have one. Knowing if you have an STD lets you treat your disease and protect yourself and your sexual partners. While STDs seem scary, you can get a diagnosis and treatment for many of them easily. You just need to take the first step.
Am I at Risk for an STD?
Everyone who has sex has a risk of getting an STD. Some people who don't have sex can also get STDs, including bacterial vaginosis (BV) and other infections. You have an even higher risk than usual if you inject drugs, have multiple sex partners, don't use protection or practice anal sex.
How Do They Do an STD Test?
The method used to test a patient for an STD depends on the type of STD that the clinic wants to diagnose. Your provider might get a swab of your genitals, check your blood or get a sample of a fluid such as urine or discharge. You can ask the provider about the method they will use before you get the test. Let them know what you feel comfortable with and try to find a solution together.
Will I Be Judged for Getting an STD Test?
Medical professionals receive training that teaches them not to judge patients who have STDs. Unfortunately, not all doctors follow this advice. However, many providers who openly advertise their STD testing services do not judge patients for getting tested. If you worry about judgment, try to find a provider that clearly says they don't judge you when they describe their services.
No matter what, treating your STD is much more important than not getting judged. Remember that having an STD is not a moral failing — it is just a medical condition like having a broken arm.
How Do I Talk to My Partner About STD Testing?
If you have a sexual partner, getting tested together will help you prevent spreading an infection back and forth. However, you might feel nervous about talking to them about it. Let them know you're asking because you want to stay healthy, not because you think they're "dirty." Don't let your partner pressure you to have sex with them if they don't want to talk about sexual health with you.
Where Do I Get Tested for STDs Near Me?
Patients in the Harrisburg area can get STD and HIV testing right here at Hamilton Health Center. We serve everyone, regardless of HIV status, sexual orientation, income or background. Most importantly, we will never judge you for getting tested. Please call us at (717) 232-9971 to schedule an appointment today.
View More STD Resources