May is Mental Health Awareness Month. One in five Americans experience a mental illness.
Hamilton is growing to support our patients' full array of health care needs. In the past month the Behavioral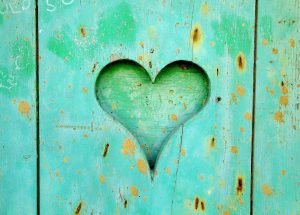 Health Department has doubled in size. This team is now comprised of Dr. Goins, Joyce McCadney, and Yvette Bailey for brief intervention, brief cognitive therapy, behavior modification and crisis management. Dr. Majeed is now available for psychiatric evaluation and medication management needs. The team is supported by their Unit Secretary, Liz Lewis, who is a Certified MA and Certified Medical Interpreter. For any and all referrals, please reach out to the team via warm hand off. If unavailable via warm hand off, access is also available via placing orders in EHS and will be scheduled in a timely manner by Liz.
Our Recovery Services Department is led by Jillian London. Her team includes Adlih Leon, Santosha Perez, Michele Jeszenka, Angela Blair, and Jorge Collazo. This team addresses those impacted by the opioid epidemic as well as pregnant and parenting families experiencing any addition. In the next month they will also be supporting Hamilton providers who will be providing Medically Assisted Treatment to eligible patients, initiating with Vivitrol.
In 2019 the Pediatric Department also kicked off using the kiosks in the exam rooms to screen patients for mental health and substance abuse. This practice will be expanded to other departments as the year progresses. Pediatrics also initiated the Patient Centered Care Model, which takes a closer look at the patient's full health factors and barriers. Trainings will be available this year to learn more about what each person we encounter may have experienced and how our experiences impact our behaviors in seeking optimal care.
We look forward to working with you to destigmatize behavioral health this year and as we continue to grow.
Hamilton Health Center is proud to announce that Dr. Bolanle Limann M.D, M.DA, M.P.H has been named the new Chief Medical Officer of Hamilton Health Center.
Dr. Limann will provide leadership for all of our clinical departments and ensure that we are providing consistent top-quality patient-center care across all of our different clinical departments. Her primary responsibility will be to direct our various departments and make certain that all departments are following the regulatory standards and policies and procedures that are the cornerstone of Hamilton Health Center.
Dr. Limann comes to Hamilton Health Center with an impressive background of experience in the medical field. She has over 15 years of experience in patient care and is passionate about both quality improvement and cost-effectiveness.
Dr. Limann has worked in the Harrisburg area for many years and is excited to start this new journey at Hamilton Health Center. She served on our board of directors prior to being named the Chief Medical Officer of Hamilton Health Center so she has a deep understanding of Hamilton Health Center's values and beliefs.